Bonstar High Tech Solutions is a professional and certified computer consulting firm with over 20 years experience that provides a wide variety of cost effective and proven computer consulting services for every size business or organization. Our clients typically cannot justify a full-time, in-house IT staff, or they have IT staff that needs assistance in design, installation and support of various projects and utilize Bonstar High Tech Solutions as their "Virtual IT Department". We provide consulting services that implement and support many computer, network and Internet technology products which include Ubiquity, pfSense, Microsoft, Hyper-V, VMware, Linux, Flexa Capacity and many more.
Server Maintenance
Router/Firewall Configuration
WiFi Solutions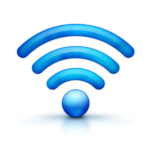 Bonstar WiFi Consulting Services offer businesses a fast, affordable way to integrate the latest wireless technology into their information networks. Few small businesses have in-house IT staffs with the expertise or time to keep up to date on the fast-changing world of wireless products and services, and even fewer have the field experience to cut through the hype in order to identify and integrate optimal connectivity solutions. Even for large organizations, the new BYOD (Bring Your Own Device) paradigm has created a major challenge for IT managers who have to accommodate a diverse array of smartphones and tablets powered by Apple IOS, Google Android, Microsoft Windows, and Linux operating systems.
Bonstar's extensive background in the integration and management of wireless technology makes it possible to offer expert consulting support for a broad range of wireless environments and applications. Consulting services available from Bonstar cover a variety of wireless technologies including:
Business WiFi
Residential WiFi
WiFi Hot Spots
Point to Point Data connections
Point to Multi-Point Data Connections
Seamless WiFi Roaming
Cloud based WiFi management
Mobile Hot Spots
Wireless Security Cameras
Wireless POS Systems
Save money on your IT budget by virtualizing your workstations and servers.
Service Area: Fort Lauderdale, Florida and Clewiston, Florida